Reading Time:
14
minutes
If you're new to the world of proprietary trading, there are a few things you should know before stepping into this exciting world of online trading. Read on for an overview of everything you need to know to start trading with a prop trading firm.
For the uninitiated, proprietary trading (prop trading) occurs when a firm trades stocks, bonds, currencies, commodities, or other financial instruments with its own money instead of its clients' money. In other words, prop trading is simply a riskier business for the firm itself. Although it may seem like a quick and easy way to make a large profit, proprietary trading is not without its risks. For beginner traders looking to get their feet wet in the world of prop trading, it is important to understand both the risks and rewards of this type of career.
The world of proprietary trading is flexible and profitable, allowing traders to make money without the risk of losing their capital. Trades can be made from anywhere at any time.
Read for an overview of everything you need to know about proprietary trading firms.
What Is A Prop Trading Firm?
A prop trading firm is a company that trades stocks, bonds, currencies, commodities, or other financial instruments with its own money instead of its clients' money. In other words, prop trading is a simply riskier business for the firm itself. Although it may seem like a quick and easy way to make a large profit, proprietary trading is not without its risks. For beginner traders looking to get their feet wet in the world of prop trading, it is important to understand both the risks and rewards of this type of career.
Who Should Try Prop Trading?
So, who should try prop trading? Essentially, anyone with a strong background in trading and a willingness to take on additional risk. Prop trading can be an attractive option for those who are looking to move away from the traditional 9-5 office job and trade from the comfort of their own homes. it can also be a great way to leverage your knowledge and earn a higher income.
Prop trading is best suited for those who have a strong understanding of the market. Those who are new to trading should steer clear of prop trading, as it can be very risky. Even experienced traders can find prop trading to be a challenge, so it is important to make sure that you have a solid understanding of what you are doing before diving in.
Prop trading is not without its risks so if you are considering this option, it is important to do your research and make sure that you are fully prepared before making the jump.
What Is Proprietary Trading?
Proprietary trading is a form of trading whereby trades are made with the firm's capital instead of on behalf of clients. This type of trading has several benefits, one of which is that access to the fund is not limited by an applicant's financial situation.
Additionally, most proprietary trading firms will protect traders from massive losses by limiting the capital draw down according to the fund's risk tolerance. To be successful at proprietary trading, it is essential to have a deep understanding of the markets and to be able to take advantage of opportunities as they arise. With the right skills and approach, proprietary trading can be a highly profitable endeavor.
Where Has Prop Trading Come From?
In the early days of professional trading, you had to be employed by an intermediary exchange member such as a bank or licensed equity manager. These firms were the only ones allowed to connect to and trade on exchanges. If you wanted to be a professional trader, you had to be employed by one of these firms. Retail trading didn't exist, so individual investors could only participate in the market through these firms.
The prop fund industry got its start in the 1970s when a few enterprising individuals realized they could make a living by trading their own money in the markets. Unlike traditional investing, which focuses on long-term gains, these traders were more interested in short-term profits. To maximize their chances of success, they pooled their resources and formed what is known as proprietary trading firms.
These firms quickly became popular, and soon there were dozens of them operating around the world. Over time, the prop fund industry has undergone several changes. The most notable of these was the introduction of the hedge fund model in the 1990s. In this new model, Fund managers raise capital from outside investors and then use that capital to trade the markets. This structure allows hedge funds to take on more risk than traditional investment firms, and as a result, they have become some of the most successful prop funds in operation today.
Prop funds have become an increasingly popular way for sophisticated investors to access the markets. Due to the high level of risk involved, prop fund investing is only suitable for experienced and wealthy investors however, for those who can stomach the risks, prop funds offer the potential for high returns.
Prop Trading Today
Today, the industry of prop trading is more booming than ever before. In the early days of prop trading, only large banks and other financial institutions had the resources to get involved. However, with the advent of new technologies, small firms and even individual traders can now participate in this highly lucrative industry.
Proprietary trading firms use their capital to trade financial instruments such as stocks, bonds, commodities, and currencies. In return for assuming this risk, prop firms typically offer their traders extremely high levels of leverage, which can lead to substantial profits.
For many traders, working for a prop firm is the realization of a lifelong dream. It offers the opportunity to work from home, set one's hours, and reap the rewards of one's success. Thanks to the internet, proprietary trading is now more accessible than ever before. Whether you're a full-time trader or simply looking to supplement your income, there's a prop firm out there that's right for you.
The Differences Between A Prop Trader And Retail Broker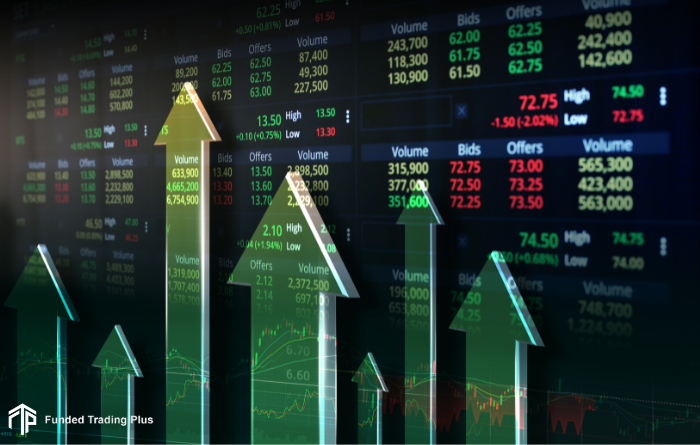 In the past few years, more and more forex traders have abandoned traditional retail brokers in favor of independent trading with forex prop shops.
Many traders find the potential of low-risk trading coupled with the opportunity for high returns to be very attractive.
Proprietary trading funds that are remote have more benefits when it comes to growth potential compared with other options. This is because traders will not take any risks of suffering an unexpectedly large loss, and they can still make a reliable income. After paying an initial evaluation fee, a trader who can demonstrate their capability will be able to trade using the fund's capital.
When you invest with a retail brokerage, you're risking your own money. In a prop fund, the risk is flipped, and the trader works as more of an independent contractor than a client of the broker. This offers more freedom and autonomy.
Not only does the prop fund model provide more freedom and liberation, but traders are also paid based on a profit-split commission plan. This means that both the trader and the fund share in the outcome of the trade. So not only do they not have to worry about incurring any losses, but they also get a share of the profits. These payouts are usually monthly, which provides a steady income for those who participate and earn from it.
Prop funds offer traders high payouts and consistent earnings, but the most appealing aspect is the fund's capital growth rate. When you trade with a broker, you have to make a choice between withdrawing your funds or growing your account. With a prop fund, however, both happen at the same time. Proprietary trading funds make money by speculation. If a trader is successful, the fund will support him or her with more capital. The potential rate of return is based on the talent of the trader rather than how much was originally invested like it would be through a broker.
For a prop fund to be profitable and tempt skilled traders, they need durable and ambitious business models that focus on earning with their trader. Most decent prop firms have switched their model from the traditional setup where they would earn commission or P&L off of the traders. This transition puts the prop firm trader in a stronger setting, making them more likely to get aid while still professionalizing trading qualities.
Retail brokers only give access to the market and don't care about a trader's success. In contrast, prop funds are interested in both investing money and providing education to ensure their traders succeed. This supportive environment is how some of the best talents on the market is cultivated.
All traders in a prop fund are carefully selected using strict standards. The company recognizes and rewards those it considers to be mature and skilled traders. The fund's members are professional and always working to improve their abilities. In broker traders, there is little quality control and mistakes are allowed.
Prop Trading Firms
Prop trading firms like funded trading plus provide the opportunity for traders to get started with a small amount of capital and to grow their accounts over time. These firms also offer experienced traders the ability to trade with larger sums of money and to access more capital if they can generate consistent profits.
To be successful as a prop trader, it is essential to have a deep understanding of the markets and to be able to take advantage of opportunities as they arise. With the right skills and approach, proprietary trading can be a highly profitable endeavor.
Prop Trader Profiles What Prop Funds Are Looking For
If you're looking to become a prop trader, you will need to understand what the top proprietary trading firms are looking for in their traders, especially those specialist trading firms for beginners or experienced prop traders.
Different proprietary trading firms have their strengths and weaknesses, so it's important to do your research before choosing one. Some funds are quite restrictive while others allow their traders more freedom to use their trading strategies. If you understand your trading personality, it will be easy to figure out which system is right for you.
Depending on the proprietary firm, there may be different levels of freedom tolerated; however, all firms have general guidelines that apply to everyone. If a trader does not adhere to these rules, they will receive a warning or be removed from the fund.
Choosing The Right Proprietary Trading Firm For Your Trading Needs
These are the key features you should consider when looking at any reputable prop firm, in addition to understanding your personality and stats.
Some firms will evaluate you on a demo account before funding you, and there are firms which will put you to the test with a real live account from the get-go. If you're profitable, you'll receive your money much quicker at these sorts of firms.
Which markets does the fund trade in? Does it focus on Forex, Futures, Stocks, or Options?
Tradable assets – Review which assets are off-limits. Be mindful of the guidelines and decide if you can compete within those boundaries while still being successful.
What are the typical trading hours? Are there any inactive times when trades cannot be made due to events such as economic releases or major news stories?
Some companies only allow trades during the daytime, while others will allow overnight trading with specific restrictions. If you prefer to hold your positions for a longer time frame, be sure that it is allowed at the firms you are interested in joining.
Some companies do not allow trades to go through during news events. Pay attention to this, especially if you are using set & forget strategies.
When thinking about trading, you must take into account the spread cost and commission rates. Furthermore, are there any other costs that come with access to the platform and market? You need to consider if these will impact your profitability positively or negatively.
Look at payment terms. Is there a minimum amount that needs to accrue before I can receive payment? Are there any transaction fees associated with this program?
When it comes to profit splits, most prop firms only pay their traders based on the net performance of their trading. While some funds may offer a higher percentage split to those who perform well, it's important to ask what the actual earning potential is in terms of money. This can be confusing as the percentage split doesn't necessarily reflect the true earnings potential. Be sure to do your homework and don't accept anything at face value.
When you receive payment for your profit, will it be taken out of your milestone? Some companies make their traders choose between being paid or allowing the funds to grow, while others let you have both.
Clear growth milestones are essential for any fund. You should always know how much trading capital you have when you can expect more, and how far the funds can stretch.
How much buying power does the fund give its traders to work with? Buying power is always capped by funds, but there are a few different methods in use. Some funds cap running positions while others prefer to cap total daily trading volume. Be sure that the firm's capping policy fits your trade frequency."
All trading firms have maximum loss restrictions, and some of them also have daily maximum loss policies. While this might seem like a good thing at first glance—since most traders are unable to stop when they hit a losing streak—you should still be aware of these boundaries when considering a prop fund. Make sure that you're able to adjust your risk level to meet the firm's requirements and that you'll have enough margin left over to trade efficiently within those limits.
Different risks, requirements, and features exist for every program. Before you commit to anything, make sure you take the time to review and understand all that is expected of you.
Before you can join an online prop firm, most of them will have you undergo a testing procedure. This is usually in the form of a real-time trading phase where they see if you can hit various goals and objectives under different market conditions while also applying risk management guidelines Qualification exams are usually conducted using demo or simulated accounts. There are very few organizations that allow traders to use real money during the testing phase to assess if the trader is capable of managing capital responsibly and professionally. The testing period may last for some time, and most organizations have a minimum required number of trades before they can decide on the trader's capability.
The three types of participation fees are subscription, deposit securities, and one-time entry fees. These signup costs go towards the qualification process for online prop funds and also help to filter out those who aren't dedicated traders.
For beginner traders who are new to the game and still learning, some investment funds require you to trade according to their strategies. This can be a good solution because it gives you familiarity with the tools before starting your trading qualification phase. However, for experienced traders, if a fund recommends getting educated on their strategy, it might be an indication that they're looking for people who will execute trades THEIR way instead of yours.
It is important that the funding company has an advanced dashboard so you can see not only where you stand, but also generate insights from the dashboard statistics.
If you're looking to up your trading game, some firms offer helpful resources like one-on-one sessions with an expert forex trader or access to a live trading room. Some even provide free courses on how to trade successfully.
Prop Trading Resources From Funded Trading Plus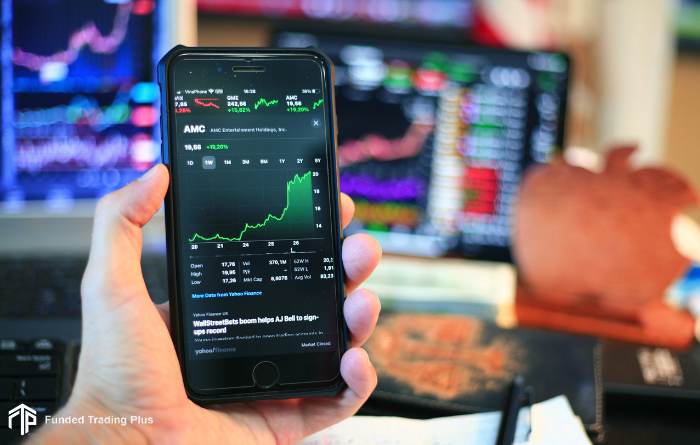 Funded Trader Plus believes that a solid trading foundation is key to success. Our proprietary programs cover advanced topics such as building a trading plan, adapting your system to our parameters, different risk management techniques, and improving your mindset and psychology when trading.
Experienced? Try our experienced trader program Our experienced trader program has been designed for traders that have experience in the markets. It is a single-phase evaluation which means that you only have to complete a one-phase evaluation to get access to funding.
Advanced Trader? Try our advanced trader program Our advanced trader program has one main advantage over the experienced trader program, traders get access to a greater max drawdown. Traders who want to utilize the flexibility these advantages give them will need to pass two evaluation stages.
Master Traders Try our master trader program The Master Trader Program is an instant funding program that does not have an evaluation phase. This program is designed for anyone who wants to be able to earn from the start
Summary
As a beginner, it can be tough to know where to start when it comes to proprietary trading firms but we hope that this guide has given you a clear understanding of how to assess which firm is right for you. As we've shown, there are plenty of factors to consider, from your goals and skillset to the type of program the firm offers, so it's important to do your research and make sure you find a firm that aligns with your needs and abilities.
With the right firm behind you, you can have a successful career as a trader. So don't delay – start your search today and take your first steps towards a prosperous future in the world of proprietary trading.